Updated: 7/17/2018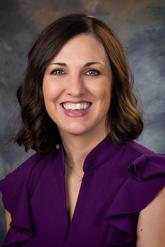 Dear Register Family,

As we are saying goodbye to 17 retiring Registers and I will soon be welcoming new Registers, it reminds me of a little song I learned as a girl scout. "Make new friends but keep the old, one is silver and the other gold!"  I honestly couldn't think of a better way to express the sentiment. There are so many precious memories and so many exciting new opportunities ahead for our association.

I am very honored to serve as our association's President and I look forward to sharing throughout the year with each of you. This year will be an election year and I know it can be stressful. My prayer for each of you is that you will feel the support from our association, the presence of our Creator and that you and your families will be blessed.

Moving forward in this year, if I can ever be of assistance to any of you please do not hesitate to reach out. I love our community and how we share our experiences and expertise freely with one another which makes us all stronger and wiser.

You are truly my Register family and it's easy to say," I'm proud to be a Tennessee Register of Deeds".

Blessings,

Heather Dawbarn

Rutherford County Register of Deeds